Centennial celebration honors rich legacy of past generations
On Sunday, February 22, 2015 Highland Park United Methodist Church officially kicked off its Centennial Year. 5,500 people packed into Moody Coliseum, on the campus of Southern Methodist University to mark the special occasion. Another 2,200 people from 6 countries and 64 metro areas joined the service from their computers, tablets, and mobile devices. A total of 200 ushers and greeters welcomed the crowd with friendly faces and helped them find seats in the packed coliseum.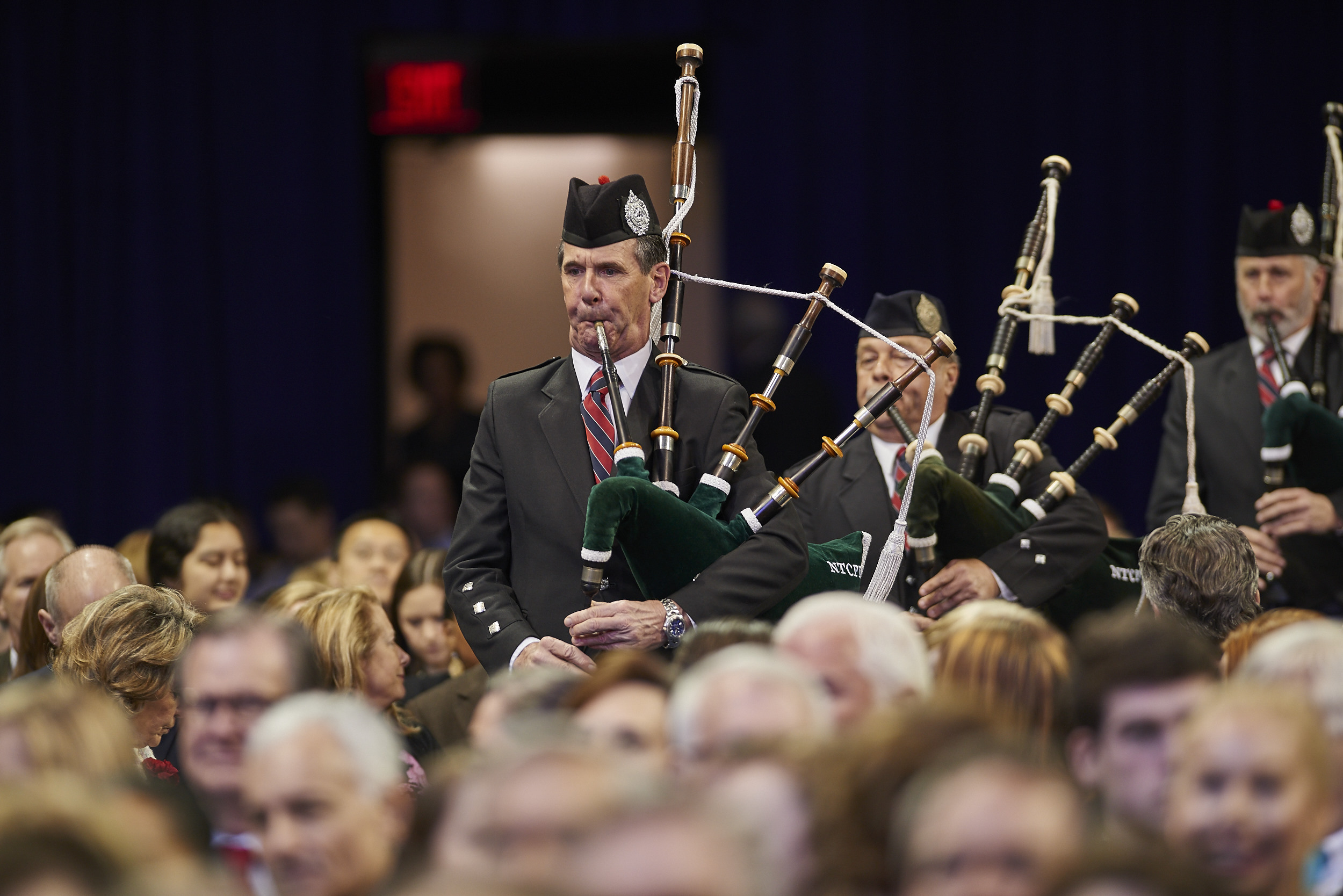 The service was unique in that it brought together all of the church's worship venues, from Sanctuary, to Cornerstone, Cox Chapel, Kerygma, and HPUMC's East Dallas Campus, Munger Place Church. The fusion of the church's multiple styles of worship was not only felt in the audience, but also on stage where Munger's Kate Miner joined Cornerstone Worship Leader Karla Nivens, along with a 160 member Chancel Choir and the Dallas Symphony Orchestra.
More important than how many people filled the seats on Sunday, was the occasion that brought all of them together. In February of 2016, HPUMC will turn 100-years old. In order to honor that milestone, Senior Minister Paul Rasmussen wanted to focus not just on the future of the church, but also it's foundation in faith.
"We would not be here in this moment were it not for an extraordinary legacy," says Rev. Rasmussen, looking out upon the thousands gathered before him, "and we can't celebrate properly, we cannot glorify God properly, unless we give thanks to all of those who have been here before us."
How did a small group of people, worshiping 100 years ago on the corner of Mockingbird and Hillcrest, have the foresight and the mindset to cast a vision that would span generations? -

Rev. Paul Rasmussen
One of those leaders, Bishop Michael McKee of the North Texas Conference of the United Methodist Church, happened to be sitting on the front row. Later, while addressing the congregation, Bishop McKee credited HPUMC with setting a standard of excellence for the North Texas conference.
"You've not only established 38 new churches, you've formed leaders, you've formed clergy, and your congregation has gone on to serve other places," says Bishop McKee. "It is a standard of excellence that you provide, your faith, your commitment, and always your view to the future that has brought you to this place."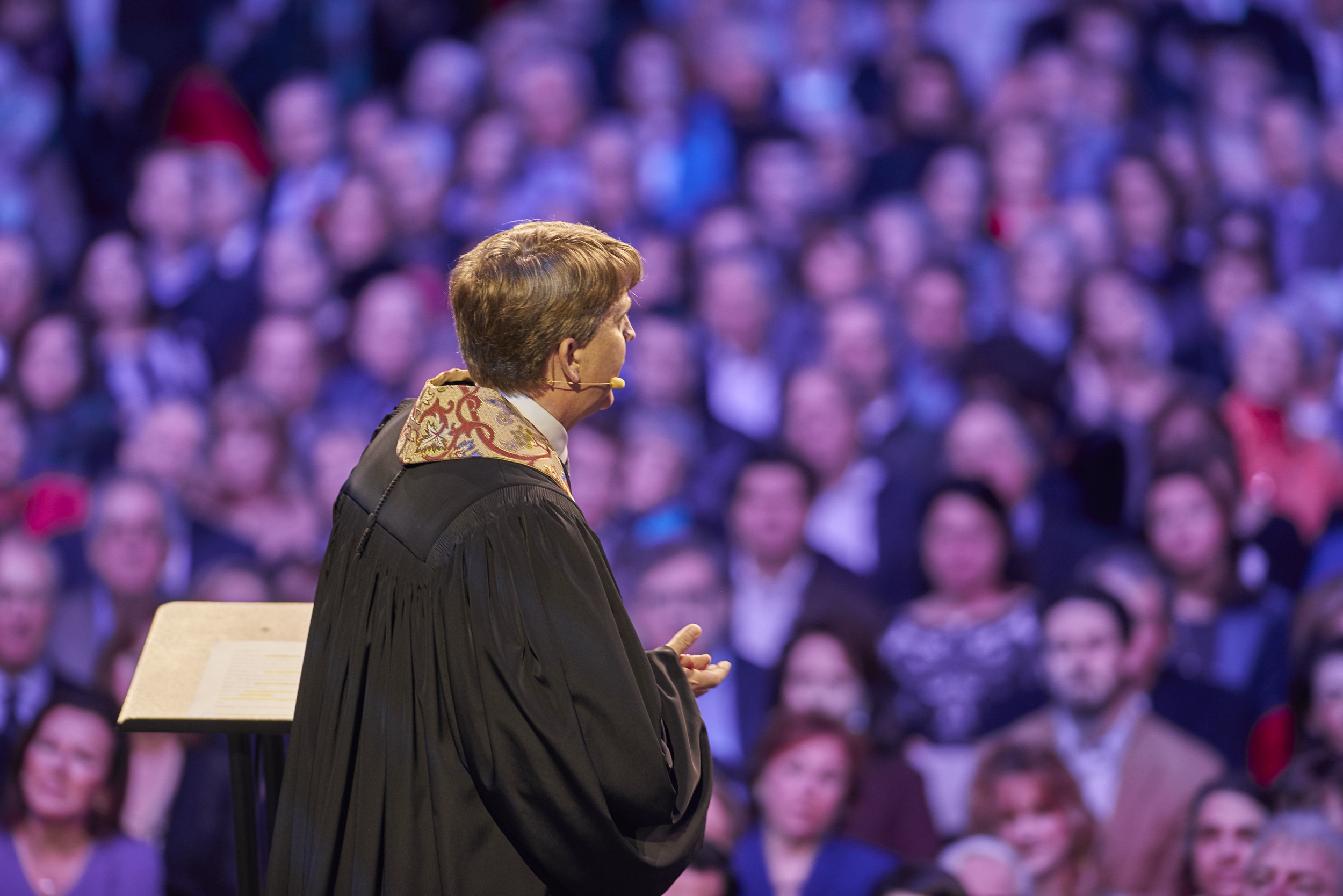 A place Rev. Rasmussen says, the church has only reached due to the generations of leaders and congregants who came before. It is this foundation that the church plans to honor in the next 365 days to come.
"How did a small group of people, worshiping 100 years ago on the corner of Mockingbird and Hillcrest, have the foresight and the mindset to cast a vision that would span generations?"
In his reflections, Rev. Rasmussen boiled it down to a legacy of five things the founding generations gave to HPUMC: a community worth having, a standard worth achieving, a message worth applying, a model worth changing, and a faith worth reproducing.
A community worth having
"They knew that if the church was going to last, it was going to be a community," says Rev. Rasmussen, " they recognized that it had to be a family."
"In a culture that celebrates independence at almost every turn," he continues, "Highland Park United Methodist Church said no, we're going to be about community, because the richest part of the Christian faith is not about individuality, it's about sharing life together."
A standard worth achieving
The Scriptures call Christians to live with an extraordinarily high standard, one that HPUMC has taken up and placed at the heart of its mission as a church.
"I think we are so bad in Christianity today at dumbing down the standards," says Rev. Rasmussen. "It's insulting to the next generation. They want to be challenged, they want to grow, and they want to see a church that walks the walk and helps the poor."
"We don't want to just treat women who have come in with domestic violence. We want to raise the standard and teach our men to never, ever hit a woman."
A message worth applying
Often times the goal of preachers can become too focused on simply teaching people the Bible. While Rev. Rasmussen says HPUMC does place a high emphasis on teaching Scripture, the church has always placed a heavier importance on teaching people how to apply the Bible.
"Our goal for 100 years, for every pastor that has ever stood in the pulpit," says Rev Rasmussen, "is to teach our congregation how to live a life that reflects the values, principles, and grace of Jesus Christ."
A model worth changing
One of the things that makes Highland Park United Methodist Church unique, has always been its emphasis on having multiple styles of worship. To accomplish this, Rev. Rasmussen says the church has relied on a spirit of innovation and acceptance of change.
"For 100 years this church has invited and encouraged multiple styles of worship, because we just want to feed you the Gospel."
A faith worth reproducing
38 banners hung around the coliseum on Sunday, representing the many churches HPUMC has planted, from within the Dallas Metroplex, to as far away as Alaska.
"People will say, 'Paul stop! Highland Park is big enough.' But it's not about Highland Park," says Rev. Rasmussen. "As long as there are people in the world who are broken and do not know Jesus Christ, then we are not big enough."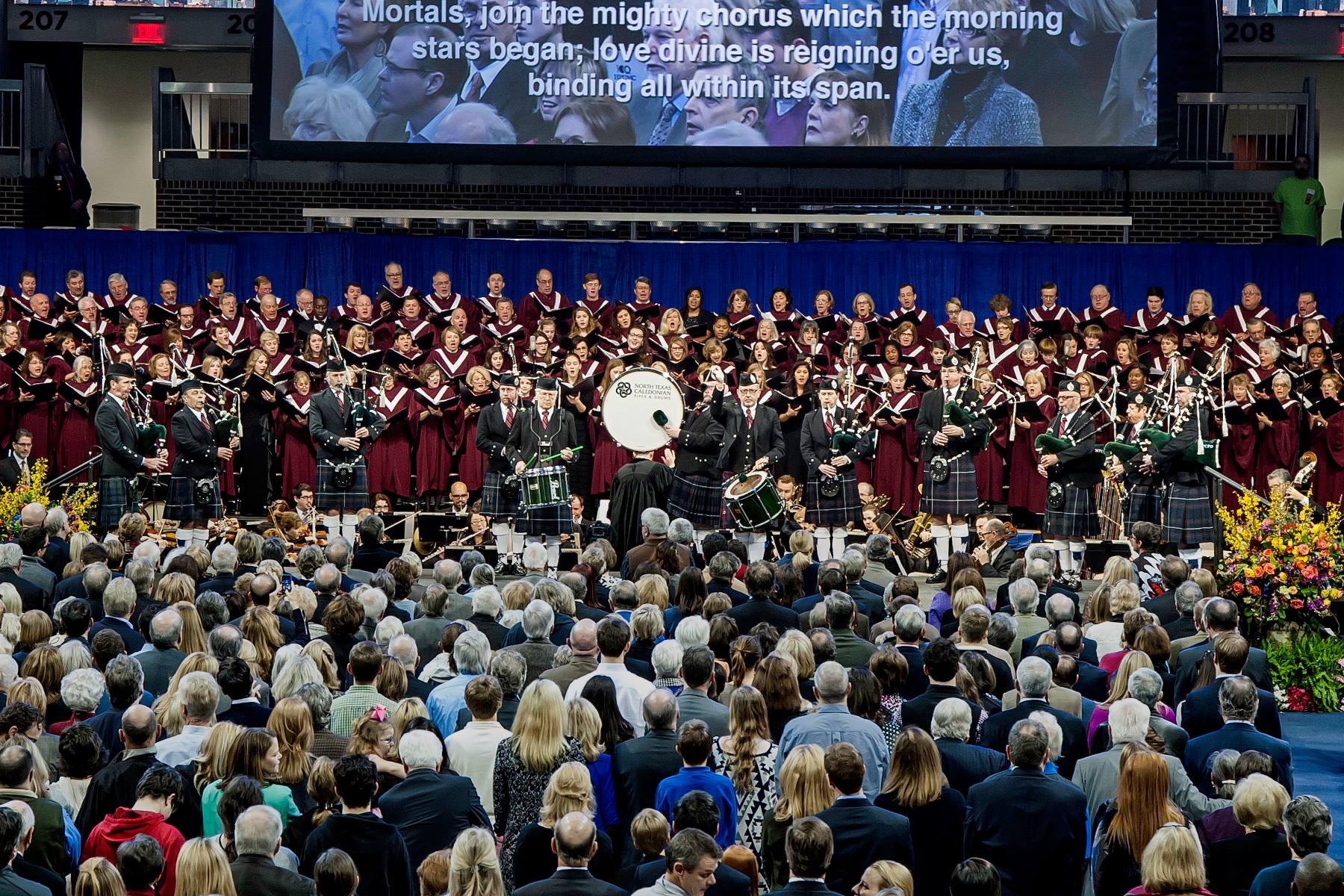 As Highland Park United Methodist Church prepares to usher in the next 100-years of ministry, it does so with the recognition of all those who come before. The Centennial Celebration that will take place leading up to HPUMC's 100th birthday in February of 2016, will not only focus on where the church is heading, but will honor its history and rich legacy. The focus on both past and present, Rev Rasmussen says, is vital to properly hand off the baton to the next generation of HPUMC members, clergy, and staff.
"We've got to hand off to the next generation the way our forbearers handed off to us. Because when we do that, it will not be about our birthday, it will be about glorifying God for all of our blessings in the past and establishing a church that is looking forward not just in today's needs, but for 100 years and beyond."
---
Author: Alex Johnston
Category: Church History
Decade: 2010's